All Good in the Wonder Workshop Neighborhood:
Virtual Math lessons using Coding & Robotics with Class Connect & Dash's Neighborhood
Wonder Workshop Webinar

Join NYSCATE Corporate Council member Wonder Workshop at 4 pm ET on May 5 for this engaging hour-long webinar on the new math activities in Wonder Workshop.
Join us for a session all about our math activities. We will be discussing what we have done to support supplemental math instruction inside of Class Connect. In this session, we will cover how we determined the math topics and what you can expect to see with our new math activities. You will have the opportunity to get a sneak peek into a new Dash's Neighborhood storyline and the engaging ways students will learn standards-aligned math while coding.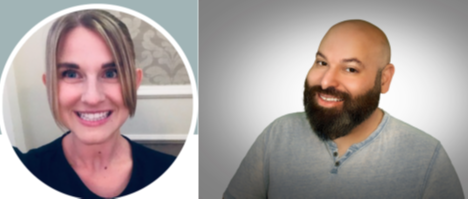 Join Amanda Berger, Curriculum Development Manager at Wonder Workshop, and Bryan Miller, Senior Director of Global Strategic Outreach at Wonder Workshop, for a discussion on how to:
Learn about Wonder Workshop's new virtual offerings using Class Connect and Dash's Neighborhood, Wonder Workshop's virtual robot simulator.

Learn about the upcoming Math content that will be available to subscribers

Learn how to become a part of our BETA testing for these new features for free.
Audience: K-5 Classroom teachers, Math specialists, STEAM Teachers, Computer Teachers, Librarians, Gifted Teachers, Math Curriculum Directors, Principals
Amanda Berger
Amanda is a Curriculum Development Manager at Wonder Workshop. She has over 11 years of education experience. Her experience is in the areas of educational technology and in the public and charter education setting. She has worked at the school and leadership levels serving as a K-8 Teacher and Education Specialist for Innovation. Amanda most recently served as Dean of Curriculum where her expertise was implementing curriculum and designing experiences and programs that supported the school, teachers, and students. She received her BA in Elementary Education and M.Ed in K-12 Studies.
Bryan Miller
Bryan is the Senior Director of Global Strategic Outreach at Wonder Workshop, and is the first educator hired for the company, joining over 5 years ago. He is a former kindergarten teacher, K-5 computer teacher, and Director of Educational Technology at one of the largest, private independent schools in the country. He's an international keynote speaker and presenter, and has worked with schools across the globe in integrating computer science and robotics into the curriculum. You can find out more about Bryan and follow him on Twitter at @BryanLMiller.
If you have any questions about the webinar, please email Sean McDonough at smcdonough@nyscate.org.