Chart a New Course: PBL
Teq Webinar
Join NYSCATE Corporate Council member Teq for this engaging hour-long webinar on how to use Project-Based Learning tools like iBlocks and bring skills-centric, experiential learning into your classroom
Preparing students with the essential skills for the future requires all educators to create a collaborative culture for learning that sparks curiosity and creativity. It also means that we need to take risks so that we can provide the best learning experiences to prepare our students for the future. This session will focus on how, through PBL and iBlocks, educators can explore methods and tools that will boost student engagement, ignite creativity, and foster collaborative learning and development of SEL skills!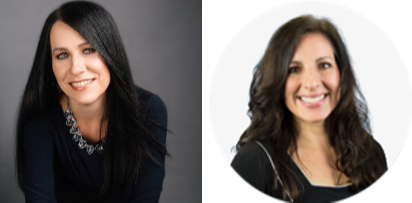 Join Rachelle Dene Poth, national EdTech consultant, and Chrissy Rebert-Long, Vice President of Global Instructional Solutions, Teq, to learn how to connect Project-Based Learning activities/tools to social-emotional learning skills development.
Five attendees will win a copy of Rachelle's book Chart a New Course: A Guide to Teaching Essential Skills for Tomorrow's World.
Audiences: STEM/Curriculum directors, principals, teachers looking to add/improve PBL implementation, tech directors supporting PBL
Rachelle Dene Poth
Rachelle is a national edtech consultant, presenter, attorney, author, & Spanish and STEAM Emerging Technology teacher. She has a Juris Doctor Degree, a Master's in Instructional Technology, and is pursuing a doctorate in Educational Technology. Rachelle is an ISTE Certified Educator, recipient of the ISTE Making IT Happen Award, & five presidential gold and silver awards for volunteer service. She was one of 30 K-12 IT Influencers in 2021. She is the author of seven books and a Getting Smart columnist.
Chrissy Rebert-Long
Chrissy began her career as a third-grade teacher and received her Master's in Special Education. Upon leaving the classroom, Chrissy focused on technology training, curriculum and content writing, as well as grant writing. She has worked with school districts all over the US and Canada as a National Education Strategist, defining best practices and resources, as well as working with product development teams to build a technology pipeline, both hardware, and software, that would support districts in successfully achieving their learning goals and initiatives. She has written professional development plans that support the effective implementation and pedagogical shift for the largest school districts in the Nation.
Upon registration, you will receive a Zoom meeting invite to connect to the webinar before the event. The session will be recorded and available for review for all registered attendees.
If you have any questions about the webinar, please email Sean McDonough at smcdonough@nyscate.org.