| | |
| --- | --- |
| | Corporate and Member Engagement Coordinator |
| | |
| | New York State (with a little bit of Pennsylvania included) |
I've been involved in educational technology for almost 30 years. I've served as a teacher, technology director, and CTO at an Educational Service Agency in Pennsylvania. I've also worked as a policy specialist and director of educational technology for the PA Department of Education. I'm the Past President of PAECT, the ISTE affiliate in PA, and have served on the CoSN Board of Directors. I've worked in the corporate side for a number of years as well as an instructional designer, videographer, and consultant. I'm married to my best friend Wanda and we have two great kids, James and Katie. We live in Hershey, PA, but my wife's family is from Orange County, NY.
I am a dedicated, engaging, and optimistic servant leader with 30 years' experience advocating for appropriate uses of educational technology to support teaching and learning.
THE DIFFERENCE THAT NYSCATE MAKES
It is often too easy to let technology take over our lives in this day and age. NYSCATE helps us connect with people first, and then realize the right way to use the tools of technology to enrich our lives.
I sing! I'm a member of my church's choir. I find that singing is a great way to give praise to God and a stress release. Singing challenges me to use words, numbers, and sounds to make such great art!
Personally, it is my family. Our kids are both eager to continue their work after college in education and I'm very proud of how much they want to share and give back to others.
Professionally, I'm very proud to have received the ISTE Making IT Happen award from PAECT as well as the Kathy Hurley Private Sector Award from CoSN. It is a great joy to share your passion with others and be recognized for your accomplishments.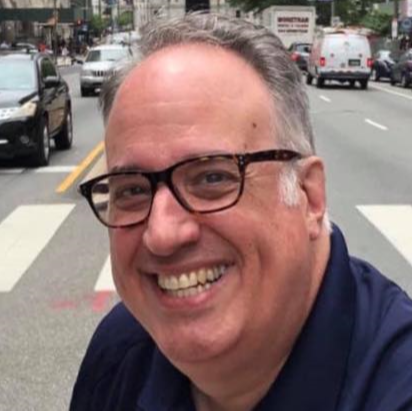 "Nothing you do for children is ever wasted."
GARRISON KEILLOR