Amplifying and Celebrating Student Expression
Screencastify Webinar
Join NYSCATE Corporate Council member Screencastify at 3 pm ET on April 13 for this engaging hour-long webinar to learn how to amplify and celebrate student expression.
Ever wondered what your students are thinking? Well, we can't provide a crystal ball but, we will go over strategies for increasing student engagement and voice. This one-hour PD is great for educators who are ready to turn their students into content creators with Screencastify Submit.
Attendees of the webinar will learn how to:
Utilize the Submit Dashboard to assign work, differentiate instruction, and provide feedback

Develop the use of the Screencastify Submit to drive student engagement and expression

Analyze the importance of student expression in the formative and summative assessment process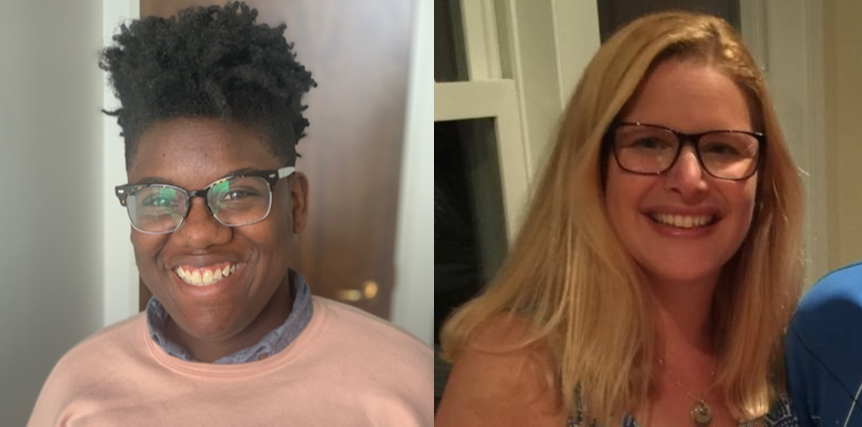 Join Nefertiti Dukes, Professional Development Manager, Screencastify, and Laurie Guyon, Coordinator for Model Schools at WSWHE BOCES, to learn more about how Screencastify is an essential tool for blended and remote learning.
Audience: K-12 teachers, curriculum and instruction directors, principals
Nefertiti Dukes, Professional Development Manager, Screencastify
Nefertiti Dukes (Nef) is a former educator who now serves on the Professional Development team at Screencastify. She's taught English and Social Studies to students in middle and high school. Now, she helps educators learn how to utilize video to engage members of their school community (teachers, students, parents, and everyone else!)
Laurie Guyon, Coordinator for Model Schools at WSWHE BOCES
Laurie Guyon is the Coordinator for Model Schools at WSWHE BOCES in Saratoga Springs, New York. Laurie is also a trainer for NYSCATE. Laurie was named one of the NextGen: Emerging EdTech Leaders for 2020 with CoSN. She is ISTE certified and is a Common Sense Ambassador, Google Cloud Certified, a Google Certified Educator and Trainer, Buncee Ambassador and Educator, Seesaw Ambassador and Pioneer, Nearpod PioNear, Flipgrid Ambassador, Sphero Hero, Wonder Squad Ambassador, Kami Hero, Tynker Blue Ribbon Educator, Amazon Inspire Innovator, Apple Teacher, BreakoutEDU Authorized Trainer, Alpha Squirrel, Wakelet Ambassador, 3D Bear Ambassador and trainer, IORAD Ambassador, Osmo Ambassador, and Screencastify Master Screencaster. Laurie is a member of the NYSCATE Social Media Team and Volunteer Hall of Fame. Laurie is on the leadership teams for ISTETEN, ISTESTEM, and ISTEDSN. She has presented at many conferences, taught workshops at Skidmore College and with the Greater Capital District Teacher Center on integrating technology in literacy. Laurie recently completed her SBL and SDL certification and is an adjunct professor for SUNY Plattsburgh where she teaches Digital Age Learning.
If you have any questions about the webinar, please email Sean McDonough at smcdonough@nyscate.org.