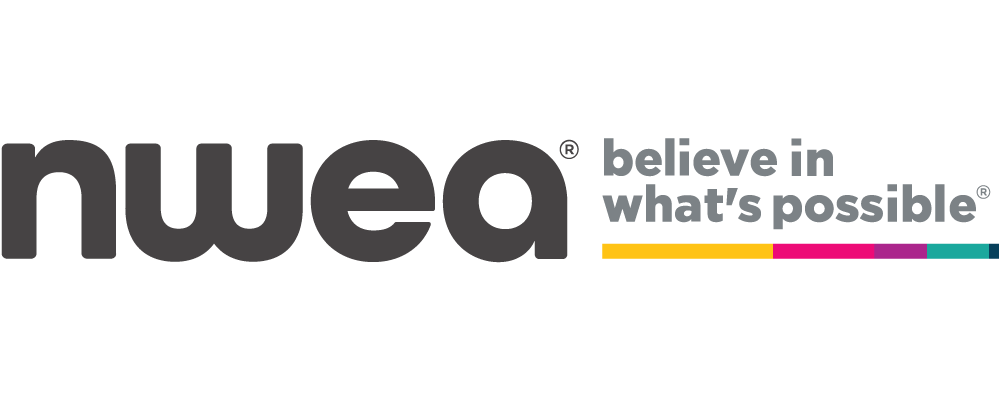 News you can use from our Corporate Council member NWEA
NWEA webinar on MAP Accelerator
September 22, 2022, 1:00 pm ET
NYSCATE is pleased to share this information from NWEA, one of our great Corporate Council members! While not a NYSCATE-sponsored event, we do encourage you to review the information from NWEA and join if applicable to your needs.
Ready, set, simplify:
Practical strategies for getting started with MAP Accelerator
As schools continue to rebound from pandemic disruptions, many learners can benefit from personalized, data-informed instruction to address unfinished learning. But with so many unique needs, providing this type of support has often been easier said than done—until now.
Join our live, virtual event to learn more about MAP® Accelerator™—a powerful supplementary math-learning tool codeveloped with Khan Academy. Led by Shawna Burger, NWEA® partner and middle school math specialist, and product expert Misty Hodge, this webinar will provide experience-based strategies for simplifying differentiation and providing tailored math support with MAP Accelerator. Also learn about the exciting results from the recent MAP Accelerator efficacy study. Remember: MAP Growth™ data and Clever are needed to utilize MAP Accelerator.
Who should attend?
District leaders

School leaders

Teacher leaders

Math specialists
Learning outcomes
Learn how educators use MAP Accelerator to address unfinished math learning.

Explore how MAP Accelerator can reduce the manual work of differentiation.

Improve instructional planning and provide personalized support using the reporting tools and enhancements included with MAP Accelerator.

Why success depends on having the right mix of data—and how you use it
In education, as in just about every other field these days, organizations are looking to the power of data to help them solve their most intractable problems. For school leaders diligently working to move the needle on academic performance, high-quality data can be an invaluable resource. Student academic and outcome data, like grades, graduation rates, and test scores, offer the promise of gaining deeper insight into where students are and what they need.
While academic and outcome data are necessary indicators for improvement, they aren't sufficient on their own to bring about the significant changes in learning conditions that are often needed to produce better student outcomes. Simply put, outcome data doesn't identify root causes of persistent problems. Low test scores tell educators that students are struggling to retain and demonstrate specific academic content knowledge and skills, but they don't say much about the dynamics in the school—say, the relationships between teachers and students—that may be hindering student learning. Engaging too narrowly, both in terms of the data we use and the way we engage with it, overlooks the root causes of disappointing outcomes.
When it comes to data, more is more
Conceptually, it makes sense that informed decision-making—like that needed in school improvement planning—requires a robust set of qualitative and quantitative data that reflects both experiences and outcomes. But in education, outcome data continues to be the main driver of improvement planning. Such data points are essential to the improvement process, but in isolation, they don't lend themselves to the comprehensive analysis needed for sustainable improvement. And when school leaders focus narrowly on student performance, they often end up reaching for a technical solution: something they can buy to manifest change.
For example, a school leader faced with low test scores might say: How about we buy a new curriculum? It's an understandable impulse. However, the reality is that the true causes of academic struggles often lie deeper below the surface, beyond the reach of attractive but shallow remedies. In fact, a growing body of research shows that the conditions of the learning experience—deeper factors, such as trust and safety—are linked to multiple student outcomes.
To better understand these conditions, we can look to UChicago Impact's 5Essentials, a comprehensive, research-based school improvement system centered around five key factors proven to drive better student outcomes: Effective Leaders, Collaborative Teachers, Involved Families, Supportive Environment, and Ambitious Instruction. These 5Essentials are associated with higher outcomes across multiple indicators of student achievement. In fact, research from the University of Chicago Consortium on School Research (UChicago Consortium) shows that schools with strength in three or more of the 5Essentials are 10 times more likely to show substantial gains in student outcomes.
Continue reading the article on the NWEA blog, Teach. Learn. Grow.
Contact us to learn more about how we support school administrators.
NWEA webinar on better uses of data June 8, 2021
NYSCATE is pleased to share this information from NWEA, one of our great Corporate Council members! While not a NYSCATE-sponsored event, we do encourage you to review the information from NWEA and join if applicable to your needs.
New York educators:
See transformational change with high quality assessment data
As a trusted advisor, the Professional Learning team at NWEA® welcomes the opportunity to partner with New York district leaders to transform assessment systems and practices to meet the unique needs to students at every level.
Join us June 8 at 1:00 p.m. EDT for a live webinar with NWEA experts around the role and application of assessment data to empower educators, drive instruction, and support learning.
In just one hour, you will walk away with:
Best practices for applying lessons learned in 2020 to inform educator action plans for 2021 and beyond

Methods that go beyond universal screeners to support student-centered assessment systems and day-to-day practices

A vision for assessment empowerment—a framework that provides focus amidst challenges, changes, and recovery
Register closes: June 4, 2021 8:00 a.m. Eastern Time

Click here to register.