Infusing Culturally Responsive-Sustaining Instruction
in your classroom
newsela Webinar
Join NYSCATE Corporate Council member Newsela for this engaging hour-long webinar to discuss ways to infuse Culturally Responsive-Sustaining instruction in your district's classrooms.
It is important to provide culturally responsive content for all students effectively and equitably while giving teachers the appropriate instructional support and training that they need.
What will you learn?
Discover ways to help teachers navigate tough topics and enhance student opportunity for voice and choice in the ELA and Social Studies curriculum

Learn how to leverage Newsela to respond in a timely way to world events.

See how Newsela's differentiation and culturally responsive resources and collections (like LGBTQIA+) promote equity and accessibility in secondary school classrooms.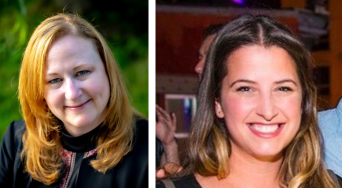 Join Jessica Turner, Executive Director of Student Support for the Ossining School District, and Luci Cambria, Curricular Solutions Architect from Newsela, to learn more about how to timely enhance your instruction for today's students.
Audience: District and school leaders, curriculum and instruction directors, principals, literacy directors, and ELA teachers
Jessica Turner, Executive Director for Instructional Support, Ossining Union Free SD
Jessica Turner is the Executive Director for Instructional Support for the Ossining Union Free School District. Previously, she served as the Director of ELA & Social Studies and the Equity, Diversity and Cultural Responsive Officer for the Wappingers Central School District. For the past six years she has focused on infusing cultural responsive instruction into the instructional programs, K-12. He has also instituted several other curriculum initiatives to the district. Some of these initiatives include Purposeful Play in Kindergarten classrooms, makerspaces in 1st-6th grade classrooms, flexible seating, Design Thinking, Project-Based Learning, and Place-Based Service Learning Projects. She also serves as an Adjunct Professor for Mount Saint Mary College. Her previous roles include being an Instructional Leader for a High School, Elementary AP, teacher, and museum educator. She was also the recipient of the 2014 ESSAA Administrator of the Year Award as well as being the recipient of various grants.
Luci Cambria, Curricular Solution Architect, Newsela
Luci Cambria is a Curricular Solution Architect at Newsela. Previously, Luci taught World Languages and English Language Arts at the secondary level. As both a teacher leader and a Vice Principal/Instructional Coach, Luci has experience in choosing, implementing, and adapting curriculum, designing professional development, and finding meaningful ways to drive instruction with technology. Luci is certified by the Relay Graduate School of Education's National Principal Fellowship Program and received her BS in Social and Educational Policy & Spanish from Northwestern University
If you have any questions about the webinar, please email Sean McDonough at smcdonough@nyscate.org.