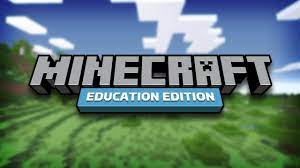 Minecraft Educators Edition Workshop
Get Ready to Play, Craft, & Learn
Minecraft: Education Edition is an open world game that promotes creativity, collaboration, and problem solving in an immersive environment where the only limit is your imagination. During this 1-day, Virtual Teacher Academy, you will receive an overview of Minecraft: Education Edition, learn to play the game, and create curriculum and classroom resources you can take back to your classroom and continue your journey.
Be Prepared to Explore a World of Learning
We provide resources to give you a foundation on Minecraft, game-based learning, and adapting curriculum to leverage this creative platform. Preparatory materials provided below should be obtained before workshop attendance to make sure you can take full advantage of the in-person workshop.
Game-based learning with Minecraft has taken off in schools around the globe. The Joan Ganz Cooney Center found in the Level Up Learning Report that nearly three-quarters (74%) of teachers in the U.S. reported bringing digital games into their classrooms, but most find out through colleague recommendations. In the same report, the Cooney Center found "few teachers are using learning games of the immersive variety" and these games "lend themselves to deep exploration [and] complex decision making." This workshop provides educators with an opportunity to learn about and experience the creativity, collaboration, and engagement Minecraft can provide for your students. During this workshop, you will:
Learn about Minecraft: Education Edition, its place in learning, and unique features suited for teaching & learning with immersive games.

Become a Minecraft player. Learn the controls, crafting, and game features necessary to gain confidence and lower anxiety about game-based learning.
Learn strategies, tips, and tricks to integrate Minecraft into your classroom. Learn what's worked for educators successfully teaching with Minecraft, along with resources you can bring back to your own classroom.

Take a learner's role, and walk through a learning experience featuring Minecraft. Then, move through examples traversing grade span and subject area, demonstrating the global applicability of Minecraft in schools.
Agenda:

Morning Session
Get to Know Minecraft

Learn to Play Minecraft
Afternoon Session
First Weeks with Minecraft

Minecraft in Your Classroom

Resources and Next Steps