Reimagining Student Centered SEL and Wellness Practices:
Inform Your School's Whole Child Approach
Lessonbee Webinar
Join NYSCATE Corporate Council member Lessonbee on Wednesday, September 28, 2022, for this engaging hour-long webinar on how to lead the way towards a healthier and more inclusive future for your students through age-appropriate online health courses and tools to track student progress to mastery at every level.
Lessonbee Inc has created a one-of-a-kind adaptive digital health and Social & Emotional Learning (SEL) education solution. In this session, we will explore the connection between SEL and holistic student health and wellness, including ways to support the whole child through student-centered content, digital badging, and wellness check-ins. We will explore the importance of student-centered learning and how technology facilitates student independence, choice, and agency. Lessonbee's narrative courses follow racially and linguistically diverse characters as they move through relevant storylines. In this session, we will explore pedagogical strategies that create opportunities for students to practice decision-making skills in difficult situations and build healthy habits for lifelong success. We will also explore how Lessonbee's technology provides access to health and SEL education for students with special needs and English Language Learners. Successful case studies will be shared from districts in New York.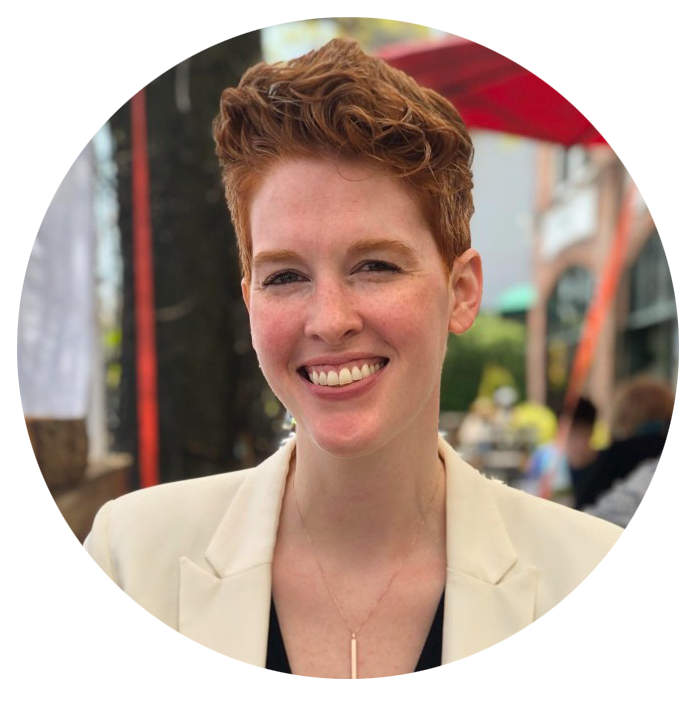 Join Katie McPollom, Head of Content and Customer Success at Lessonbee, as we learn how to use technology to make SEL and health education inclusive, student-centered and adaptable, how to use a blend of an online platform and in-person discussion to promote student independence and learning, and how to successfully implement sustainable digital SEL health curriculum at the school or district level.
Audiences: Administrators, Principals, Curriculum & Instruction Coordinators, Elementary & Secondary Teachers
Katie McPollom, Head of Content and Customer Success, Lessonbee
Katie McPollom has 17 years of experience in education as a teacher and school leader in US schools as well as international NGO experience in India. She has worked as a teacher coach with Teach for America, the Director of Education with Kranti, an NGO in Mumbai, India, and spent the last 9 years as a school leader within the Achievement First charter school network in Brooklyn, NY and New Haven, CT. Katie has a Master's Degree in Education Administration from the University of Missouri - St. Louis, and a Master's Degree in Race, Ethnicity, and Postcolonial Studies from the London School of Economics (LSE).
Upon registration, you will receive a Zoom meeting invite to connect to the webinar before the event. The session will be recorded and available for review for all registered attendees.
If you have any questions about the webinar, please email Sean McDonough at smcdonough@nyscate.org.