The Way We Think About Equity & Access
in Literacy is All Wrong
Learning Ally Webinar
Are you building a culture in your school or district that provides equitable access to a word feast for every student? A place where a student is showered in words not only to hear but to read, to consume and to feast upon; words, stories and text that appeal to a student's cognitive level and not just decoding level. Unfortunately, our educational processes have created word deserts and famines for at least 65% of students that are not meeting levels of proficiency in reading. This word famine is the result of how we have executed on equity and access to grade level content. The good news is that we can create a veritable feast of words that stimulate the brain and create engagement when equity and access are done right.
So often school cultures don't reflect the vision and mission of the school. Cultures and processes often eat visions for lunch. When we lead differently, lead boldly, and lead with a winning vision of equity and access in mind, student performance in reading can be transformed.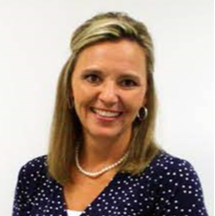 Join Dr. Terrie Noland, CALP for this 60-minute webinar where she will disrupt thinking about what it means to build environments and instructional practices that challenge current equity and access situations occurring in schools and districts.
Attendees of the webinar will obtain strategies for attaining instructional goals with intention, uncover tools for prioritizing the whole child, independent of established processes, and understand how to create a word feast for every student.
Dr. Terrie Noland, CALP - Terrie has spent more than 28 years in education and has coached, trained, and mentored thousands of educators and administrators across the country to build cultures that align to lofty visions of student academic success. Dr. Noland will bust myths about cognitive capacity, audiobooks, leveled and decodable readers and much more.
Audience:
This webinar will be especially beneficial to Special Education Directors. Curriculum Directors, Assistant Superintendents, Title 1 Coordinators and Assistant Superintendents.
Upon registration, you will then receive a Zoom meeting invite to connect to the webinar prior to the event. The session will be recorded and available for review for all registered attendees.
If you have any questions about the webinar, please email Sean McDonough at smcdonough@nyscate.org.