Castle Learning - Analyze, Review, and Master
Grades 3-8 Content –
Math, ELA, Social Studies, Science, Spanish, Music
Prepare for NYS Testing Math, ELA, Science
Harris Education Solutions Webinar
Join NYSCATE Corporate Council member Harris Education Solutions at 11 am ET on February 17, 2022, for this engaging hour-long webinar on the variety of uses of HES' Castle Learning program for elementary grades.
Come take a look at Castle Learning's database of over 170,000 questions that can be utilized with students in Grades 3-8 for pre-assessment, data analysis, practice/review, and mastery of content. See how teachers can easily create an assignment selecting the desired questions by Standard or Topic or utilize already prepared assignments and previously released exams from the NYS Exams as well as Regents. View how students will have the ability to take teacher assignment activities as well as practice and review in self-study. Castle Learning's Computer-Based Testing (CBT) toolbar and equation editor mimics that of the one NYS provides to students with the online testing. If your students are taking the exams online, this will prepare them for what's to come.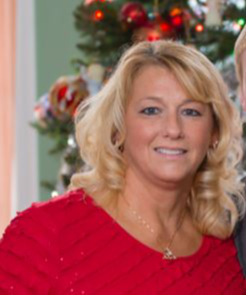 Join Kim Marie Connor, Partner Success Manager, Harris Education Solutions, to learn how to identify content available for teachers and students, become familiar with the CBT Toolbar and Equation Editor, increase awareness of various LMS platforms such as Schoology, Google, and Canvas that integrate with Castle Learning, and view reports that assist with student data analysis.
Kim Marie Connor has been with Castle Learning (Harris Educational Solutions) for over 13 years providing professional development services, written guides, and videos for Partners of Castle Learning. Prior to that, Kim was an Instructional Technology Specialist with Monroe 2-Orleans BOCES for 9 years assisting teachers, students, and administration with the integration of technology into the classroom as well as their business operations.
Audience: Principals/Assistant Principals; Instructional Technology Professionals, Curriculum Directors, Superintendents
If you have any questions about the webinar, please email Sean McDonough at smcdonough@nyscate.org.