Social-Emotional Learning Webinar
An Edmentum Webinar Series
Session 2-Essential Tools for Students
Join NYSCATE Corporate Council member Edmentum at 11 am ET on October 7 for the second part of a three-part webinar series on including social-emotional learning practices for you and your students.
In order to care for others, it is important to be aware of our own state, needs, and lens. This session will equip administrators with the knowledge and tools to address their own self-care/wellness needs so they can provide opportunities for the staff they support to thrive. This approach to collective, whole-person care is transferable to students and enables educators to be their best selves.
Session 2 - Essential tools for students, will focus on how to support your students' social-emotional needs, with an evidence-based social-emotional learning platform that utilizes clinical content built by mental health professionals with real-world experience.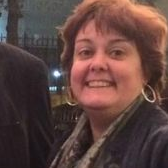 Join Laura Porter-Jones, Educational Programs Consultant, Edmentum, to learn more about supporting your students' SEL needs.
Audience: Superintendents, Assistant Superintendents, Guidance Directors, Academic Supervisors, School Counselors K-12, Teachers K-8
Laura Porter-Jones, Educational Programs Consultant, Edmentum
Laura Porter-Jones has worked in K-12 education for more than 30 years in public, private, charter, parochial, and international schools. Starting as a classroom teacher at the PreK-3 levels and then transitioning to high school, she is passionate about literacy education, second language acquisition as well as working with students with identified disabilities. Upon completion of her Master's, Laura became a building and district-level administrator. In addition, she has worked nationally as a school improvement consultant. Laura made the jump to EdTech just over 7 years ago. Currently, she serves as a National Programs Consultant for Edmentum helping educators to imagine creative and innovative ways to use digital tools to meet a myriad of situations and needs.
Session 3 will wrap up the series on December 9 at 11 am ET and discuss areas of social justice inclusion with SEL. Please register for each session separately.
If you have any questions about the webinar, please email Sean McDonough at smcdonough@nyscate.org.