Social-Emotional Learning Webinar
An Edmentum Webinar Series
Session 1-Self Care in Practice
Join NYSCATE Corporate Council member Edmentum at 11 am ET on July 15 for the kick-off of a three-part webinar series on including social-emotional learning practices for you and your students.
In order to care for others, it is important to be aware of our own state, needs, and lens. This session will equip administrators with the knowledge and tools to address their own self-care/wellness needs so they can provide opportunities for the staff they support to thrive. This approach to collective, whole-person care is transferable to students and enables educators to be their best selves.
To start us off, Session 1 - Self Care in Practice, will focus on learning approaches to cultivating awareness of self and others and engaging with tips and tools to building a psychologically safe culture.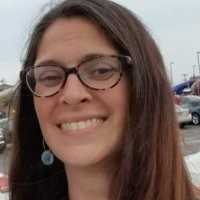 Join Jen Perry, Learning Designer - SEL, Edmentum, to learn more about some of the best SEL practices for students and teachers.
Audience: Superintendents, Assistant Superintendents, Guidance Directors, Academic Supervisors
Jen Perry, Learning Designer - SEL, Edmentum
Jen has 30+ years of work with youth in educational and community settings. Her passion is to help educators develop an understanding of the importance of social-emotional learning and trauma-informed responses. Jen's work includes supporting youth, administrators, and schools in understanding behavior and implementing transformational change through strength-based approaches.
Session 2 will be held on October 7 at 11 am ET and focus on essential tools for students. Session 3 will wrap up the series on December 9 at 11 am ET and discuss areas of social justice inclusion with SEL. Please register for each session separately.
If you have any questions about the webinar, please email Sean McDonough at smcdonough@nyscate.org.