Exploring Applications of Digital Fluency Standards through STEM
Join new NYSCATE Corporate Council member Digital Respons-Ability for this timely webinar on how today's STEM resources can help you and your students meet the NYS state Computer Science and Digital Fluency standards.
STEM is more than just a topic, it's a place where disciplines converge and overlap. It's also a place to teach the new NYS Computer Science Standards - and have fun doing it! In this webinar, you'll learn about some specific STEM programs that can be applied to K-12 classes. In addition, you'll learn how those STEM programs relate to digital citizenship. STEM learning goes across all disciplines and topics of digital literacy, AI, digital citizenship, design, computational thinking and more will be brought together to inspire your creativity in the classroom.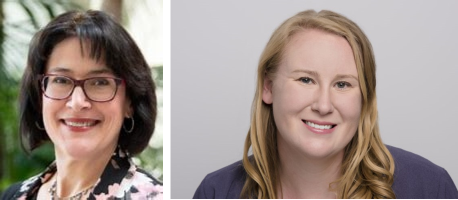 Join Lisa Blank, Director of STEM Programs at Watertown City School District, and Carrie Rogers-Whitehead, Founder of Digital Respons-Ability, to create learning experiences that students value by blending digital citizenship with STEM and why digital citizenship is an essential component of classroom learning. Attendees will also learn how to begin planning for the infusion of STEM learning and digital citizenship to promote the development of creativity, collaboration, communication, and critical thinking skills in students in addition to learning how to incorporate NYS Computer Science & Digital Fluency Standards in classroom learning experiences.
Audience: Teachers, Instructional Coaches, Principals, District Administrators
Lisa Blank, Director of STEM Programs, Watertown City School District
Lisa serves as the Director of STEM Programs for Watertown City School District in Watertown, New York. She has leadership roles with the New York State Curriculum Advisory Panel for Computer Science, CSforNY, CSTA North Country, the Department of Defense Educational Activity (DoDEA) Grant Program, and the STEM Ecosystems Leadership Coordinating Council. Lisa is an ISTE Certified Educator with extensive experience in the use of instructional technologies to support learning and engagement..She advocates for STEM Education as a DoD STEM Ambassador and works as a facilitator/consultant for NYSCATE assisting in promoting the mission of engaging students with the appropriate use of technology.
Lisa is passionate about creating rich STEM learning opportunities that bring joy to learning and empower all students to develop skills for success beyond high school. She believes in equipping all students from the earliest grades with knowledge, skills, and experience to solve big problems, opening their minds to becoming members of a dynamic STEM workforce of the future.
Carrie Rogers-Whitehead, Founder, Digital Respons-Ability
Carrie Rogers-Whitehead is the founder and CEO of Digital Respons-Ability, a mission-based company that educates tens of thousands of students, parents and teachers through in-person and online courses each year. Before her role as the founder of Digital Respons-Ability, Carrie worked for almost a decade as a public librarian and during her time started new STEM initiatives in the library system.
Carrie is a researcher and award-winning author of 5 academic titles, with 1 more out in early 2023. She is a former TEDx speaker who trains and speaks across the country. She lives at home with her family in Utah.
Upon registration, you will then receive a Zoom meeting invite to connect to the webinar prior to the event. The session will be recorded and available for review for all registered attendees.
If you have any questions about the webinar, please email Sean McDonough at smcdonough@nyscate.org.