Annotate, Create, & Collaborate!
Join NYSCATE Corporate Council member ClearTouch, for this engaging hour-long webinar to learn about the intuitive interface and versatile software of ClearTouch and how their interactive panels empower a new generation of teaching and learning.
Using the power of your own lessons, learn how to bring them alive using the aspects of a ClearTouch panel, such as annotation tools, creation tools like Canvas, and collaborative mirroring software like ClearTouch Collage.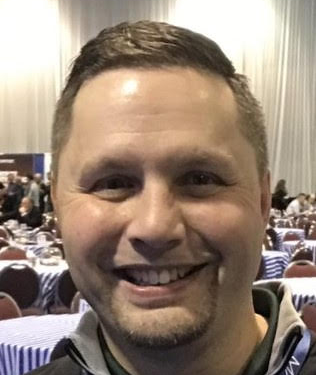 Join Matt Marigilia, District Technology Liaison, Starpoint Central School District, as we introduce how Clear Touch panels can complement your instruction by using the many features and aspects of the panel.
Audiences: Administrators, Principals, Curriculum & Instruction Coordinators, Technology Directors, Elementary & Secondary Teachers, Instructional Coaches
Matt Marigilia
Matt is the K-12 District Technology Liaison for Spartan Technology at Starpoint Central School District in Lockport, NY. He is a Teacher on Special Assignment for 6 years. He taught middle school and high school social studies for 20 years before moving into the technology role. Matt holds certifications as a ClearTouch Trainer and a Google for Education Certified Trainer. He is passionate about using technology to enhance learning and deliver effective lessons that engage and empower students.
Upon registration, you will receive a Zoom meeting invite to connect to the webinar before the event. The session will be recorded and available for review for all registered attendees.
If you have any questions about the webinar, please email Sean McDonough at smcdonough@nyscate.org.