Engaging Students in the Classroom
Join NYSCATE Corporate Council member Clear Touch for this engaging hour-long webinar to learn about the different interactive learning solutions that are available on Clear Touch interactive panels.
Clear Touch believes technology and education go hand in hand. We aim to make education more accessible, as well as make the educator's job less stressful. Our interactive flat panels and included software suite bring any classroom blazing into the 21st century to help promote digital learning for your students.
In this webinar, we'll share the variety of applications that can help you and your students better communicate and collaborate on one panel or on multi-devices with award-winning tools such as Snowflake, Chorus, Collage, and Command that all come bundled with the purchase of your panel!
Using the power of your own lessons, learn how to bring them alive using the aspects of a ClearTouch panel, such as annotation tools, creation tools like Canvas, and collaborative mirroring software like ClearTouch Collage.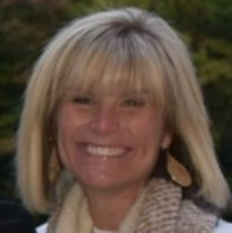 Join Sheila Green-Callen, Spanish Teacher, Allegany-Limestone Middle-High School, Allegany-Limestone CSD, Allegany, NY, as we explore the capabilities of Clear Touch's innovative classroom software including how to set up a class and push out live interactive activities for students to practice skills and how teachers can utilize the software for formative assessment.
Audiences: Administrators, Principals, Curriculum & Instruction Coordinators, Technology Directors, Elementary & Secondary Teachers, Instructional Coaches
Sheila Green-Callen
Sheila has been a teacher for more than 15 years. She started at the elementary level in Pre-K and Kindergarten, and 5 years ago moved up to Middle/High School. She currently teaches Spanish A and Spanish I (7th, 8th, and 9th-grade students), as well as a College Connections course for juniors and seniors. She has incorporated interactive whiteboards in her daily lessons for the past 14 of 15 years and has found the ClearTouch board to be very user-friendly. Furthermore, her experience at multiple grade levels allows her to understand how Clear Touch can be an educational tool for students at all grade levels.
Upon registration, you will receive a Zoom meeting invite to connect to the webinar before the event. The session will be recorded and available for review for all registered attendees.
If you have any questions about the webinar, please email Sean McDonough at smcdonough@nyscate.org.