Privacy and Security Trends -
What You Need to Know, and How ClassLink Can Help!
Classlink Webinar
Ransomware attacks on district data are on the rise, making data security a critical concern. ClassLink's privacy and security features don't just keep your data safe—they also help you establish transparency and build trust around data security.
Join us to learn how ClassLink helps protect your data and also provides a public-facing inventory of digital resources used in your district so everyone can understand your data security efforts.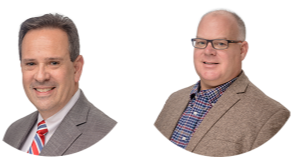 Join ClassLink leaders Jeff Janover and Bob Chappell to learn to protect your data against the latest security threats while creating transparency around the data you share with digital resources.
Jeff Janover is the VP of Interoperability Services with ClassLink. For twenty years, he was Director of Technology in a New Jersey public school district before shifting to using his engineering, database design, and programming skills to help build robust data interoperability systems for the academic community.
Bob Chappell is ClassLink's VP Of Instructional Technology. For over 30 years, Bob has worked with leading K-12 educational technology companies and schools. He has also led program development on state, local, and federal programs and authored an integrated adult technology guide.
Audience: CIOs, Technology Directors, System Administrators, IT Staff
If you have any questions about the webinar, please email Sean McDonough at smcdonough@nyscate.org.