Ed Law 2-D Updates and Compliance
CatchOn Webinar
Join NYSCATE Corporate Council member CatchOn at 1 pm ET on April 21 for this engaging hour-long webinar on New York's student data privacy regulations.
Intended outcomes gained from the webinar include:
Better understanding of the new Ed Law 2-d regulations.

Better understanding of what is required of your district in terms of maintaining student data privacy compliance

See how you can use your application usage and engagement data to easily and more effectively maintain compliance with the Ed Law 2-d requirements.
Attorney Reg Leichty, Founder and Partner of Foresight Law and Policy, will provide an update and overview on Ed Law 2-d regulations. Following Reg's update, Jena Draper, Founder of CatchOn, will demonstrate how New York school districts can more effectively comply with these requirements by identifying, evaluating, approving, publishing, and reviewing their application usage data.
Audience: Superintendents, Technology Directors, CTOs, Data Privacy Officers, BOCES/RIC Administrators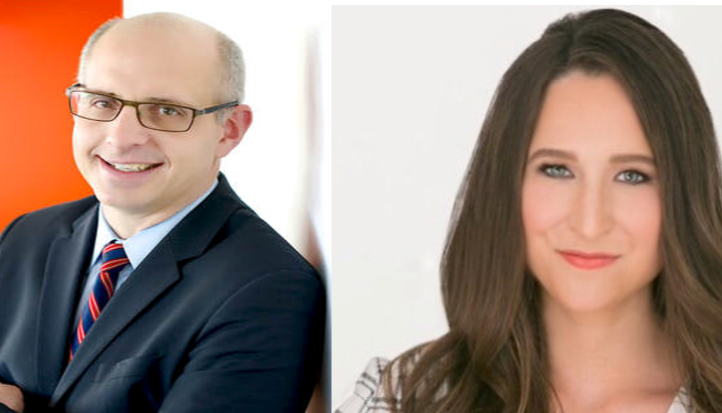 Reg Leichty
With over two decades of legal, policy, and lobbying experience, Reg advises education leaders, national associations, and other stakeholders about the federal laws, regulations, and programs that directly impact and support efforts to expand and improve educational opportunities. Among other laws, he counsels clients about the Elementary and Secondary Education Act, the Individuals with Disabilities Education Act, the Family Educational Rights and Privacy Act, and the Universal Service provisions of the Telecommunications Act of 1996. His current work focuses on federal requirements and programs related to education technology, early learning, accountability and assessment, data use, and educator professional development and preparation.
Jena Draper
Jena Draper is the founder and evangelist at CatchOn, a company designed to support teaching and learning through the smarter use of data and technology. In 2016, she created CatchOn to help districts meet and adapt to changing instructional needs and trends through the use of real-time data and cutting-edge technology. Jena is passionate about improving how students learn with technology.
Upon registration, you will then receive a Zoom meeting invite to connect to the webinar prior to the event. The session will be recorded and available for review for all registered attendees.
If you have any questions about the webinar, please email Sean McDonough at smcdonough@nyscate.org.