Ready Set FAIL!
A Book Study
Featuring Author Carl Hooker
Date & Time

Location

Pricing & Registration

February 28 - April 1, 2022

Zoom Meetings will be from

4:30 pm - 5:30 pm

$75, includes Book

Earn 5 CTLE Credits

Registration closes February 28th

Note register by February 20, 2022 to receive book for first class!
The lack of risk-taking and embracing failure as a learning tool stifles creativity and innovation. This book is designed to tackle that challenge and provide ideas for both teachers and providers of professional learning with new ways to motivate learners of all ages and open up their creative pathways.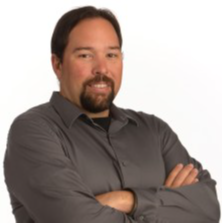 Carl has been an educator for the past 21 years. He has held a variety of positions in multiple districts, from 1st-grade teacher to Virtualization Coordinator. He's a father of three girls, Sophia, Lauren, and Caroline and a wonderful, understanding wife Renee, all of which play a large role in any presentations he gives or blogs & books he writes.
As Director of Innovation & Digital Learning for the Eanes Independent School District he utilized his background in both education and technology to bring a unique vision to the district and its programs. During his time in the position, the district jumped into social media, adopted the Google Apps for Education and started to build a paperless environment with Google Docs. He helped spearhead the LEAP (Learning and Engaging through Access and Personalization) which put 1:1 iPads into the hands of all K-12 students at Eanes.
He is also the "Godfather" of the learning festival called LearnFestATX. This festival (formerly known as iPadpalooza) features many unique approaches to engage attendees that a traditional conference doesn't provide. His events have grown into a global phenomenon over the years and have inspired spin-off events in other states as well Australia.
From his start as a teacher to district leadership, he's always had one common belief – the kids need to drive their own learning. He realizes the challenges in our current educational institutions and meets them head-on. His unique blend of educational background, technical expertise, and humor make him a successful driving force for this change. As a speaker and consultant, he brings this background as well as a wealth of practical tools and ideas that teachers can use in their classroom tomorrow.
He speaks on a multitude of topics from thoughtful technology integration with mobile devices to strategies on how to utilize flexible furniture in the classroom. He also enjoys talking to students and parents in the community around the topic of digital wellness.
Carl has a 6-part book series titled Mobile Learning Mindset. All of the books in the series are now available for purchase. These books focus on a different stake-holder and the role they play in a successful mobile learning initiative .
Aside from his speaking and consulting work, Carl also works as an influencer and advisor for multiple Ed Tech start-up companies. He's also a national advisor for the Future Ready Schools Initiative. He blogs regularly at his blog HookEDonInnovation.com and guest authors a regular blog on Tech & Learning and has written guest blogs for the Huffington Post and Edutopia.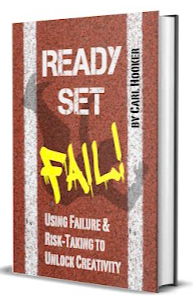 Week 1- ONLINE Session March 2, 2022 4:30-5:30
Week 2- March 7, 2022 (Asynchronous Classroom Assignment)
Week 3- ONLINE Session March 16, 2022 4:30-5:30
Week 4-March 21 (Asynchronous Classroom Assignment)
Week 5- ONLINE Session March 30, 2022 4:30-5:30