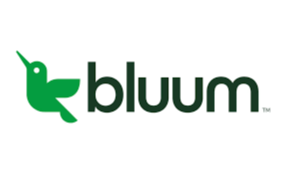 News you can use from our Corporate Council member Bluum.

Trox rebrands to Bluum
Trox + Tierney has been rebranded and will be known going forward under the new name of Bluum. Your NYS Team members remain the same and are ready work with you to cultivate possibilities!
We look forward to transforming education with our full suite of technology products, services and solutions as the leading purpose-driven learning catalyst and technology solutions provider in North America.

In January, we took the first step of a phased rebrand that will continue through the spring of this year. Bluum will replace all company's prior names and monikers, including Trox, Troxell Communications, Tierney, CDI or CDI Technologies.

After the Trox acquisition of Tierney, we knew we needed to unify and position ourselves in the market under one name, logo, and brand identity with our mission of improving learning and making it more accessible.

Much like Bloom's Taxonomy helps educators improve learning outcomes, Bluum's vision is to help cultivate a future where everyone has access to a world-class education. Believing that education is the single most achievable step toward a more positive and equitable tomorrow, Bluum empowers educators with the resources and knowledge to help their students bloom from kindergarten forward.

Our new hummingbird logo signifies the flexibility, vigor, persistence, and devotion necessary to pursue our mission and embodies our ability to "keep going" when something seems impossible. Like the hummingbird, we are also called upon by those who need assistance to continue their journey.

Learn more at bluum.com or contact the Bluum NY representatives:
Joel Ryan, Regional Vice President, Northeast
Tricia Interrante, Account Executive, New York
Dr. Andrea Tejedor, Education Strategist, Education Services