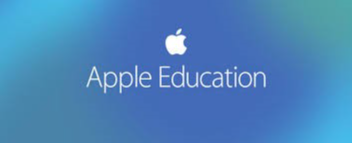 Student Assessment with iPad and Mac
Join NYSCATE Corporate Council member Apple for this engaging hour-long webinar on assessment for tablets and computers.
With the power of Apple technology, traditional classrooms can inspire creativity and encourage collaboration. And in addition, Apple technology can be used to assess student proficiency. Learn how Apple can work with schools to support daily learning and various classifications of formative assessments.
Join Apple solutions experts in New York as we learn more about how the iPad and Mac are secure for testing. Attendees will also learn great ideas for formative assessments and rich tools and resources for teachers.
Audience: Curriculum Directors, Teachers, Information Technology Directors, and Professional Development Directors
Upon registration, you will then receive a Zoom meeting invite to connect to the webinar prior to the event. The session will NOT be recorded so do plan to attend the live event in person.
If you have any questions about the webinar, please email Sean McDonough at smcdonough@nyscate.org.