November 20-23, 2021
Attend the live event in Rochester, NY or attend virtually! Either way, we are better together!
Request for Proposals now open!
The conference theme for 2021 is "Better Together!"
The RFP will be open between April 1 and June 1. Presenters will be notified by June 20 and will be expected to accept their presentations by July 1.
Thank you in advance for your proposal! The NYSCATE team appreciates the time and energy that are put into the proposals. Please make every effort to ensure the submission is timely and relevant.
Each year NYSCATE sponsors an annual statewide conference attended by 1,500 attendees and 150+ exhibitors showcasing exemplary education applications of technology.
Over 120 presentations by teachers and technology experts are given over the three day period. NYSCATE recruits keynote speakers who are respected experts in their fields. NYSCATE'S website provides links to educational resources and current issues as well as conference, seminar and grant information. NYSCATE disseminates, through email blasts and newsletters, up to the minute information on issues and regulations relating to technology and education from both state and federal governments.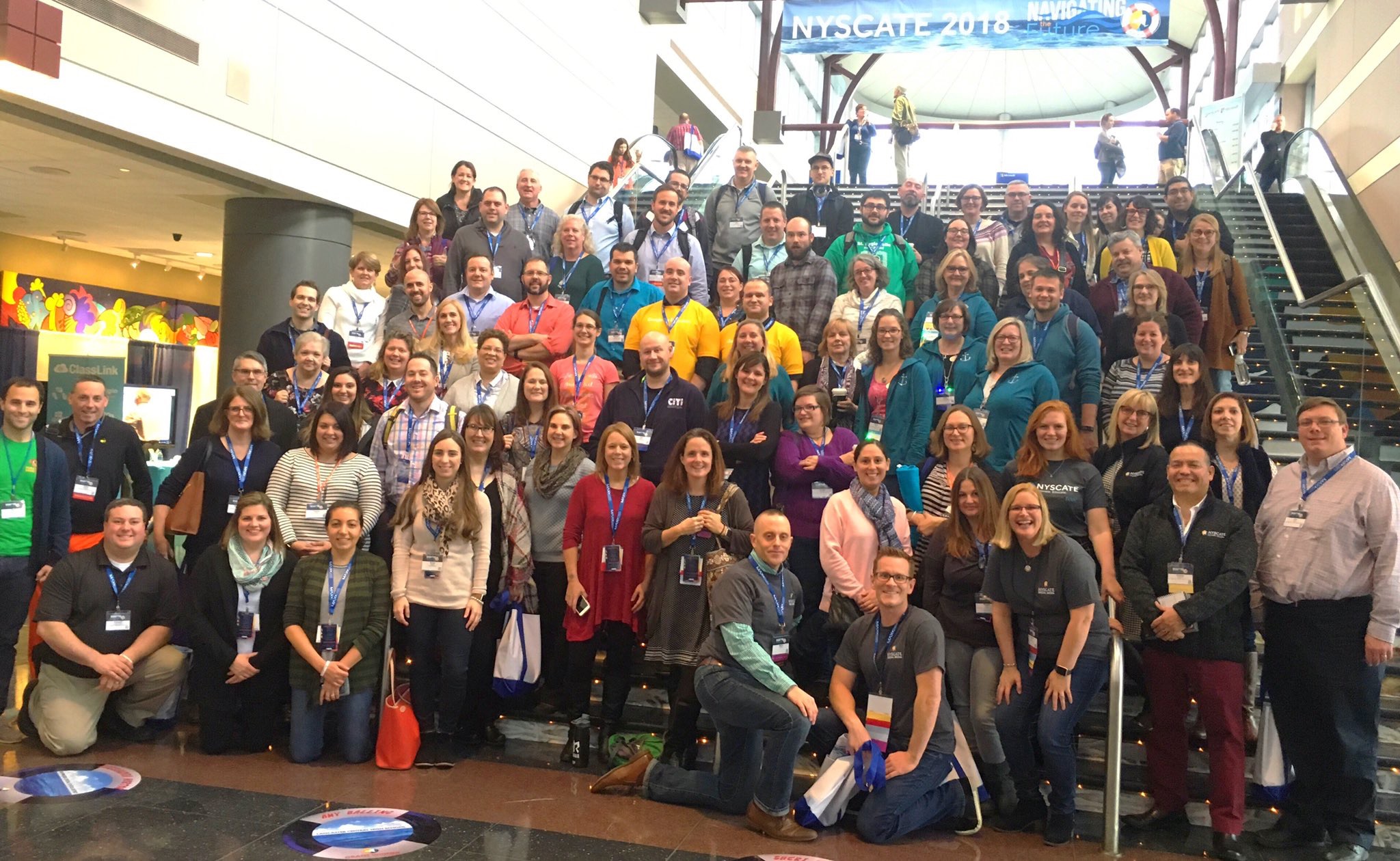 The Annual Conference is one of the largest technology exhibitor floors in New York State.
What does the conference offer members?
Provides a showcase for the latest products and services designed for the educational setting.

Puts you in touch with the educational decision makers from across New York State.

Provides you with networking opportunities with other exhibitors.

Workshop presentation opportunities (submit an RFP)